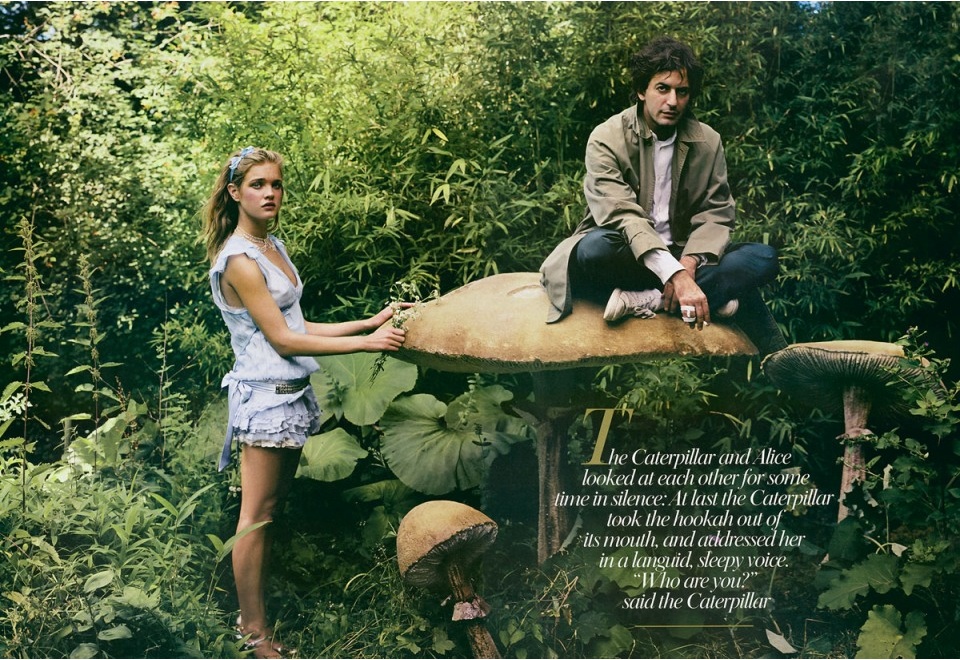 "Alice in Wonder(fashion)land"
Editorial: Alice in Wonderland
Magazine: Vogue US, December 2004
Model: Natalia Vodianova
Photographer: Annie Leibovitz
If I happened to disappear and went in my some wonderland and got stranded with these amazing designers, in this case characters, I would not mind staying there forever. What more can a person really ask for?
(sidebar)Name all of thee cast if you can.